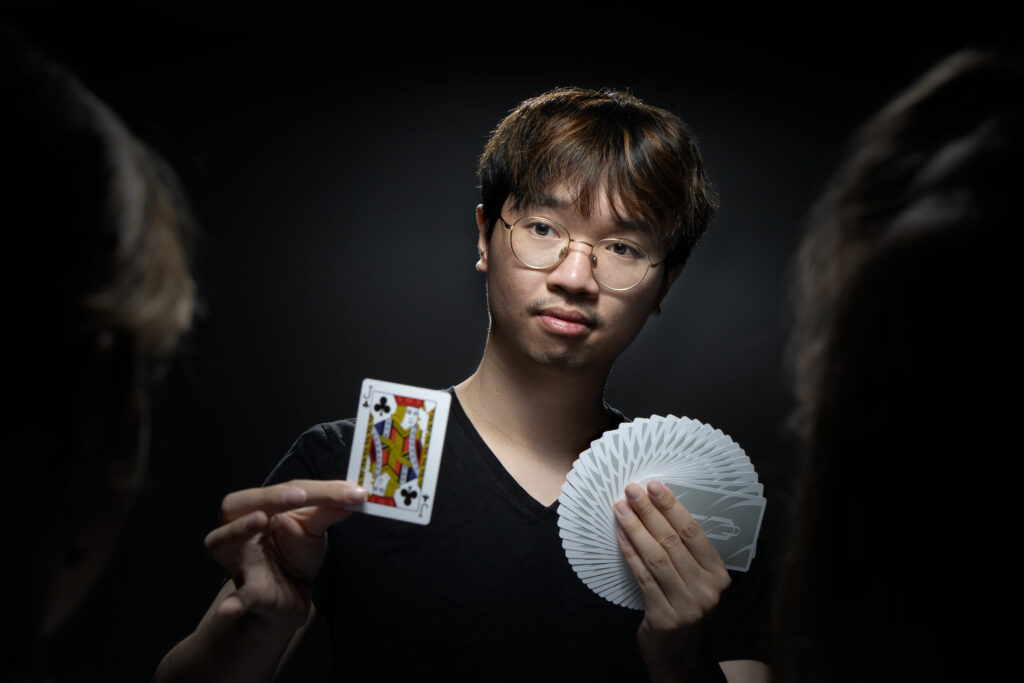 Info
---
OUR STANDARD EDITION I.
The unlimited Somniumcards Standard Edition is a premium card deck from Matthias Berger and Hai Do. For the first time a Somnium Edition is available unlimited. This allows you to buy them at any time at a reasonable price. Thanks to the Slimline stock and B9 finish by Cartamundi the quality is as high as possible in unchanged Somnium standard.
BRAND NEW: Our first deck with Bicycle-Standard-Faces. This allows you to use the Standard Edition with most of your gimmicks and also use it for magic tricks where you use different decks. Only the Ace of Spades and Jokers are in Somnium design.
FOR MAGICIANS AND CARDISTS: Unlimited availability makes the Somnium Standard Edition the perfect worker and training deck. No more headache from tearing, folding or creasing your cards.
FOR YOUR GIGS: The modern back design keeps your cards from looking suspicious like "they're probably magic cards anyway" when performing.
Why I? Should our producer Cartamundi come up with innovations, such as improved paper or a better finish, we would like to keep the option open to incorporate such optimizations in a Standard Edition II.
Details
---
12 x 56 poker cards in standard design: 52 classic poker cards, 4 identical, self-designed Somnium Jokers
Unlimited and available at any time
Paper and finish: Slimline B9 by Cartamundi